Pilot shirt for men "Slim Fit" series

Completely redesigned trendy cut with maintained quality
"Because the rigor and traditions of the profession do not exclude the current trend... ", this shirt has been designed for you, pilots, flying personnel, who want to dress every day in the current trend.

The pilot shirt, the main element of the pilot and crew member outfit.
Elegant and sober

Fabric 80% cotton for comfort, 20% polyester for resistance.
Fine and tight knit.
Easy care and ironing, quick drying.
Slim cut, "Slim Fit".
Double stitching gives it its robustness.

Two pockets with rounded flaps, without buttons.
Pen holder space on the left.
Buttonholes for the chest wings on the right.

Italian-style collar with incorporated whalebones for a better fit.
Shoulder tabs.
NOTE: Shirt sold without braid or chest wings.
Long sleeves, two buttons
Inside collar : white

It has been thought, designed, manufactured and, above all, put into condition, tested and proven by our team.

Worried about the choice of size? You can consult our sizing guide (menu Sizing Guide in the section or by clicking below)
In case of doubt, please do not hesitate to contact our customer service who will be pleased to assist you.

Available in S, M, L, XL, and XXL
For the SIZE GUIDE TABLE please refer to the specific page at the end of the section or click on the image under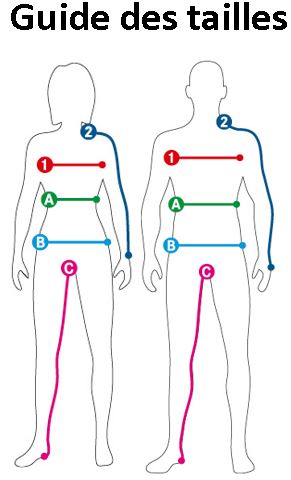 Size Guide
A little extra : Care tips for your laundry
CLICK ON THE IMAGE :
Guide and Tips for the care of your laundry
Sorry only in French please use a translator.