"LA P'tite Française" Series Pilot Shirt, ADJUSTED FIT
Pilot shirt short or long sleeves for men
The " La p'tite Française " e-Shirt
Available in Long or Short Sleeve
Available in S, M, L, XL, XXL

The pilot shirt, the main and essential element of the PN outfit.
It remains Classic, elegant and sober while being well identified "La P'tite Française".

Technical description :
It matches with your outfits in all simplicity.

80% cotton for softness, 17% polyester for strength, 3% elastane for comfort.

Fine and tight knit.

Easy care and ironing, quick drying.

Slightly curved cut.

The double stitching assembly gives it its robustness and its neat finish.

Two pockets with rounded flaps, without buttons.

Pen holder inside the left pocket.

Buttonholes for the right chest wings.

Italian collar with removable stays incorporated for extra hold...

High and low blue buttonholes.

Single breasted lapel finishes.

Cuffed sleeve finishes.

Shoulder tabs for braids.

The plus of the "La P'tite Française" :
Why did we choose elastane for our E-shirt?
The blend of cotton, polyester and elastane makes this E-shirt ultra comfortable and soft. It adapts to all your movements thanks to its elasticity. Elastane allows for easy and durable ironing. It also allows a very fast drying.
It will quickly become your favorite with its little details "P'tite Française": 10mm wide ribbon inside the collar "blue white red".
High and low blue buttonholes.
Blue white and red" reinforcement swirls of 25mm on the bottom left and bottom right.
engraved readytofly buttons

NOTE: Shirt sold without braid, nor chest wing
when the collar is closed, the shirt is white, the identification Blue White Red is not visible, only the navy blue buttonholes allow to recognize it, the sobriety required by the profession is, of course, respected.

It has been thought, designed, manufactured and, above all, put in condition, tested and proven by our partners pilots and stewards

Worried about choosing the right size? You can consult our size guide (size guide menu in the section or by clicking below)
If in doubt, do not hesitate to contact our customer service who will be happy to assist you.

Perfect shirt for airline pilot
For the SIZE GUIDE TABLE please refer to the specific page at the end of the section or click on the image under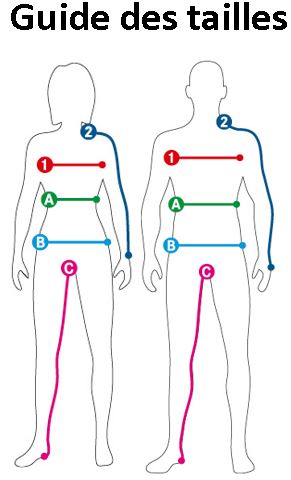 Size Guide
A little extra : Care tips for your laundry
CLICK ON THE IMAGE :
Guide and Tips for the care of your laundry
Sorry only in French please use a translator.