Merino wool V-neck pullover with long sleeves
A lightweight, easy-to-wear sweater that will guarantee your professional image and enhance your function as an airline pilot, it is unisex and can therefore be worn by a man or a woman.
Made with 30% long fiber merino wool, 70% acrylic.
A good compromise between warmth quality and durability.

It has reinforcements at the elbows and shoulders.
As well as shoulder pads,
a double pen pocket on the left sleeve
12 gauge jersey knit provides good wash and drop resistance. 12 Gauge, is a very fine knit that gives it its elasticity and durability.
Soft, light and warm, easy to wear in summer and winter.
You can wear it under your uniform jacket.
Colour navy blue or black
This Pullover is top-of-the-range re-stitched at the collar and armholes.
Shoulder straps
NOTE: Sweater sold without braid or breast wing.
The Diminished at the armholes, will avoid that it goes up on your elbows by tightening the wrists and will allow the wearing of a long-sleeved shirt avoiding that the wrist reinforcements of the latter do not move.
It has been thought out, designed, manufactured and tested in real-life situations.
Do you have a concern about the choice of size? Consult our size guide below (or menu Size guide in the section) In case of doubt, do not hesitate to contact us. We will be pleased to assist you.
For the SIZE GUIDE TABLE please refer to the specific page at the end of the section or click on the image under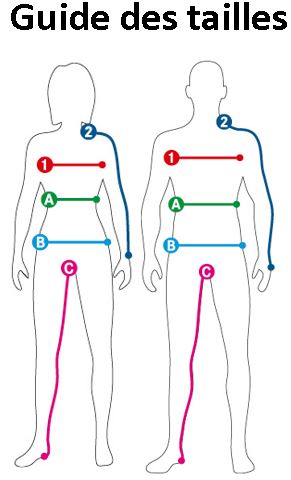 Size Guide
A little extra : Care tips for your laundry
CLICK ON THE IMAGE :
Guide and Tips for the care of your laundry
Sorry only in French please use a translator.