Pilot sweater wool round neck long sleeves
Wool sweater in merino wool which gives it both comfort and an excellent adaptation to the ambient temperature whether it's warmor cold.

Wool sweater
20% Merino, 80% Acrilic.
Round neck
Ribbed double sleeve and bottom edges.
Top of the range stitching on collar and armholes.
Night blue fabric reinforcements at elbows and shoulders.
Tabs for shoulders
NOTE: Sweater sold without braid or breast wing.
Double pen pocket on left sleeve.

Thick and warm.
7 gauge, full ribbed mesh for elasticity and durability.
Midnight blue color

The warmth of 80% wool combined with the durability of 20% acrylic.
This fibre will surprise you with its warmth and resistance.
It has been thought, designed, made and, above all, conditioned, tested and proven by our team of super testers.

A concern about the choice of size??? You can consult our sizing guide (Size guide menu in the section or by clicking below).
In case of doubt, please do not hesitate to contact our customer service who will be pleased to assist you.
For the SIZE GUIDE TABLE please refer to the specific page at the end of the section or click on the image under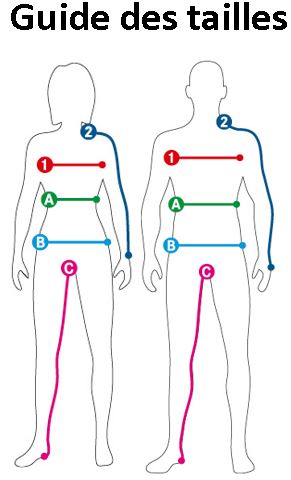 Size Guide
A little extra : Care tips for your laundry
CLICK ON THE IMAGE :
Guide and Tips for the care of your laundry
Sorry only in French please use a translator.